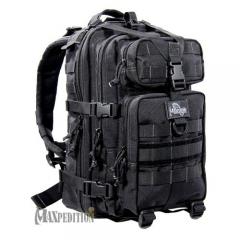 At FBI Academy, when I was learning forensic art, I discovered that FBI agents needed 'go-bags'. There were times when they needed to leave ASAP from their homes or from work. They needed bags containing three days' worth of personal items and gear, sitting near the door. I actually made some of these for me and my family members. After all, I like being prepared, and with the storms and strange civil unrest that are happening here in the US and around the world, why not be prepared?
So on a less 'urgent' note, I started thinking of creating an artist go-bag for myself. So many times I just wanted to do art on the spot, when I was out hiking or just driving, and I only had a pent and notebook, or at most a sketchbook. So, here's a list of things I put in my artist go-bag, so that when inspiration strikes, I am never at a loss:
Pencils of all kinds (2B, 3B, F, mechanical, wood)
Kneaded eraser and gum (rectangular white) eraser
9x12" sketchbook (remember, we're trying to keep everything small and carryable)
pad of canvas paper (for painting) or watercolor block, depending on your favorite media
rag
water bowl
palette (preferably coverable, so you don't have to wash it right away)
paints (mini oils, acrylics and/or watercolors)
portable easel
foldable stool
comfortable shoes/sneakers/hiking boots (depending on where you'll be sketching/painting)
workout or breathable clothing
hat
nutrition bar and water
backpack – it's easier to carry a backpack because it's balanced and hands-free
multitool (and this is where we get into survival)
portable rain poncho
mylar blanket (depending on the season)
signal mirror (depending on the terrain)
portable cell phone charger (preferably solar)
map of the area where you are
portable first aid kit
Like I said, I like being prepared. While it's fun and adventurous to go and find interesting settings and people to paint, it is also important to practice situational awareness. Know where you are, how to exit, and be prepared for delay if such a thing happens. Many hikers and explorers have started out on a nice, sunny day, only to have hours later lost their way, encountered a storm or met with some other anomaly. As in everyday life, your chances of survival increase, the more prepared you are. In art, your chances of finding a roadside masterpiece increase, the more prepared you are with your colorful supplies.